Actors Headshot Sessions
You may have heard "your headshot is your calling card." It's true! It is the first thing that casting sees. It is their introduction to you. This means it needs to be a professional and accurate representation of you!
I understand the importance of a good headshot that showcases you being grounded, connected with the camera and looking like you on your best day! I also understand being put on the spot in front of a stills camera to get THE shot. It can be very unnerving. Somehow it feels different than being in front of motion camera on set. I have found that even experienced actors get nervous when it comes time for their headshots.
Relax I am here to help! During your session I will coach you until you are in second circle so that we nail your headshots and you have a hard time choosing which one to print.
Young Actor's Session
Up to 3 looks
Direction to achieve strong connection and posing to get you comfortable in front of the lens.
Private online proof gallery.
3 Edited images included.
Image formatting for print, casting services, your website and social media.
Additional edits available to purchase.
---
Leo's Session
Up to 2 looks
Direction to achieve strong connection and posing to get you comfortable in front of the lens.
Private online proof gallery.
2 Edited images included.
Image formatting for print, casting services, your website and social media.
Additional edits available to purchase.
---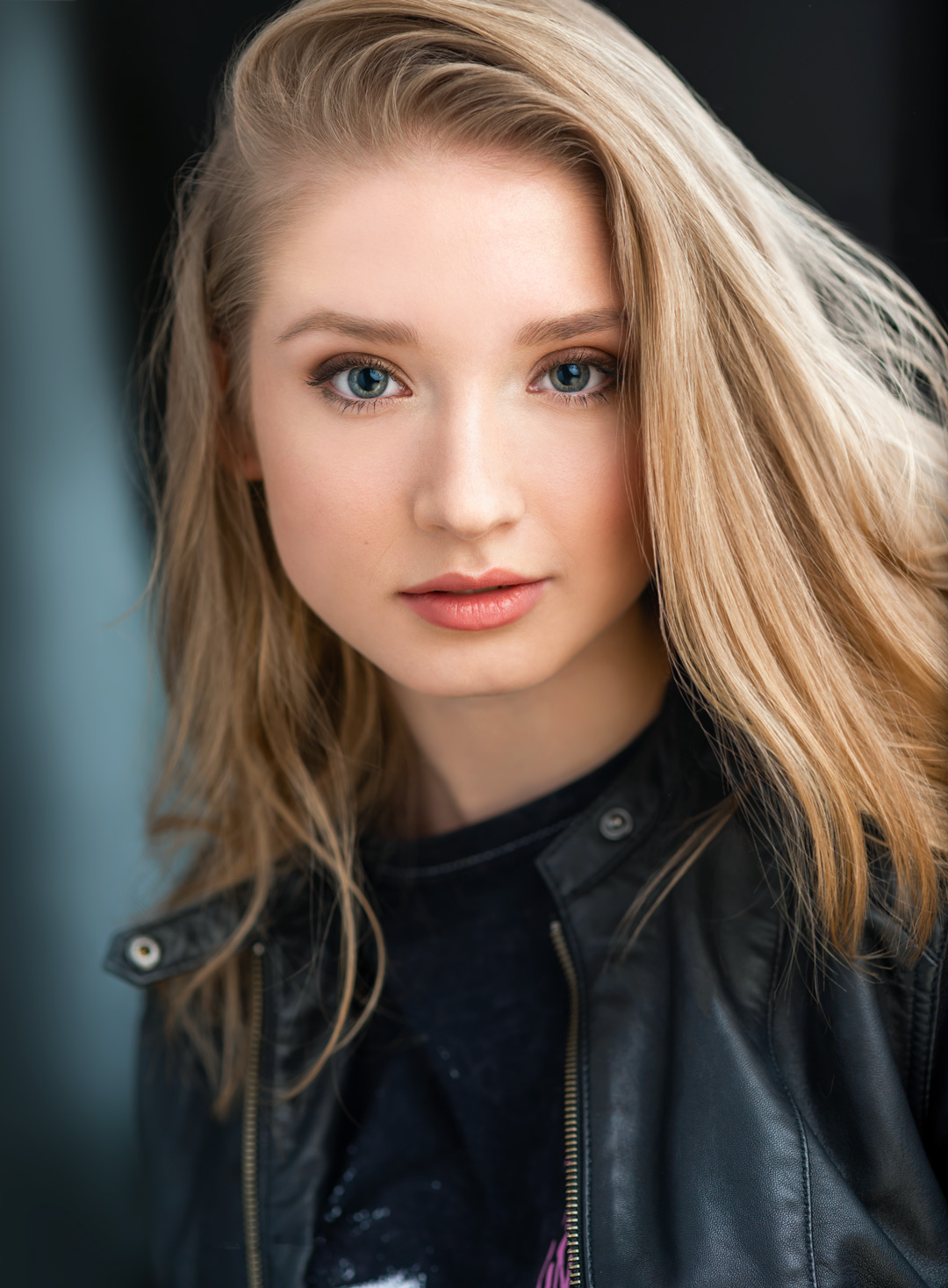 Emmy's Session
Up to 4 looks
Direction to achieve strong connection and posing to get you comfortable in front of the lens.
Private online proof gallery.
4 Edited images included.
Image formatting for print, casting services, your website and social media.
Additional edits available to purchase.
---
Frequently Asked Questions
Studio Location
The full service studio is located in Gibsons on the Sunshine Coast, BC. From time to time pop up sessions will be offered in Vancouver.
Image Release
To ensure the best quality and a high level of professionalism only the final images that are selected and edited are released. During the selection process images are watermarked but final edited images are not.
Image Delivery
Following your session your images are delivered in a private online proofing gallery. In the gallery you can create a selection of your favourite images making it easy to compare and share them with your family and your agent. Your final edited images are sent to you within two weeks of selecting them.
Natural light vs studio lighting
I typically use professional strobe lighting in the studio and either natural light or strobe on location. However I am proficient in both. Shooting with strobes allows me to shoot at any time of the day and no matter what the weather is doing outside.
Package Add-ons
Hair and Make up
A natural or "enhanced" natural make up is highly recommended to even out your complexion, remove redness, under eye circles and blemishes that seem to always pop up the night before. The goal of make up, in this studio, is not to make you look completely done up or different, but like you on your best day.
After all, when you book a job as an actor the first place you find yourself on set is in the make up trailer. The studio offers make up and hairstyling for men and women. Make up is not always necessary for young actors aged 12 and under, but hairstyling is highly recommended, even for the "natural" look.
Wardrobe & Brand Consultations
This one on one video consultation gets results and will give you a clear plan of action. We will discuss your brand, what wardrobe looks best on camera and how to achieve various looks for characters you want to be seen for or the look of a particular network show.
Testimonials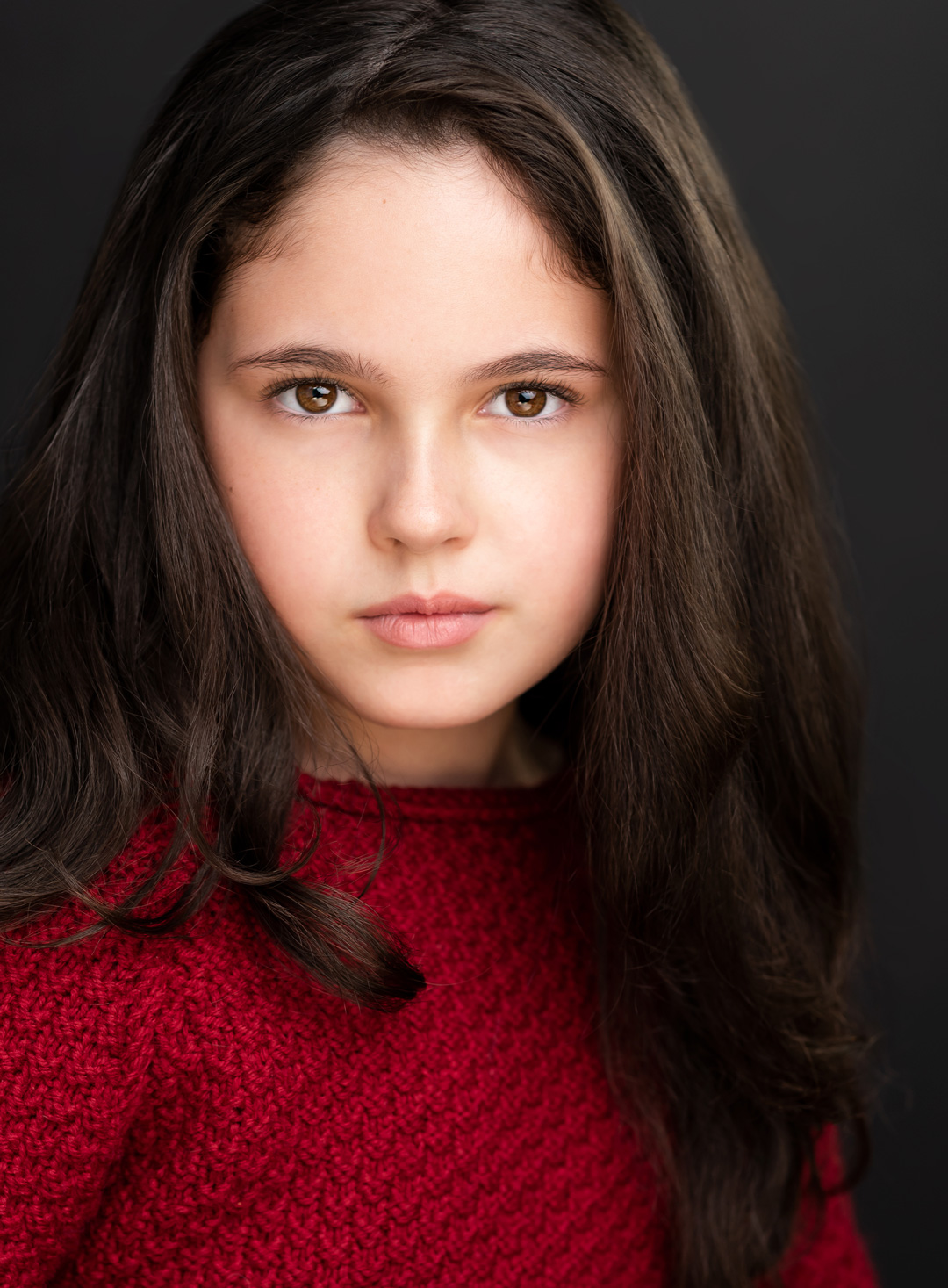 Parents of Actress Lina Renna
Another Life, The 100, Somewhere Between, Noelle, When We Rise, Rogue
"The process leading up to the booking was well organized and easy. Directions were clear and I felt well-prepared. It's important to note that we are experienced with headshots, but there were excellent directions for those that may have had limited or no experience with them. The studio was clean and comfortable and I felt instantly at home.
The pacing of the session was good, you had really good suggestions about styling her hair and making the best wardrobe choices. We had fun during the shoot! We didn't feel rushed. You took enough time with Lina to get what you needed, but also didn't tire her out completely. The end result was amazing. The gallery had great range and we were able to find multiple final choices. Her Los Angeles Management team was also really impressed with the shoot!"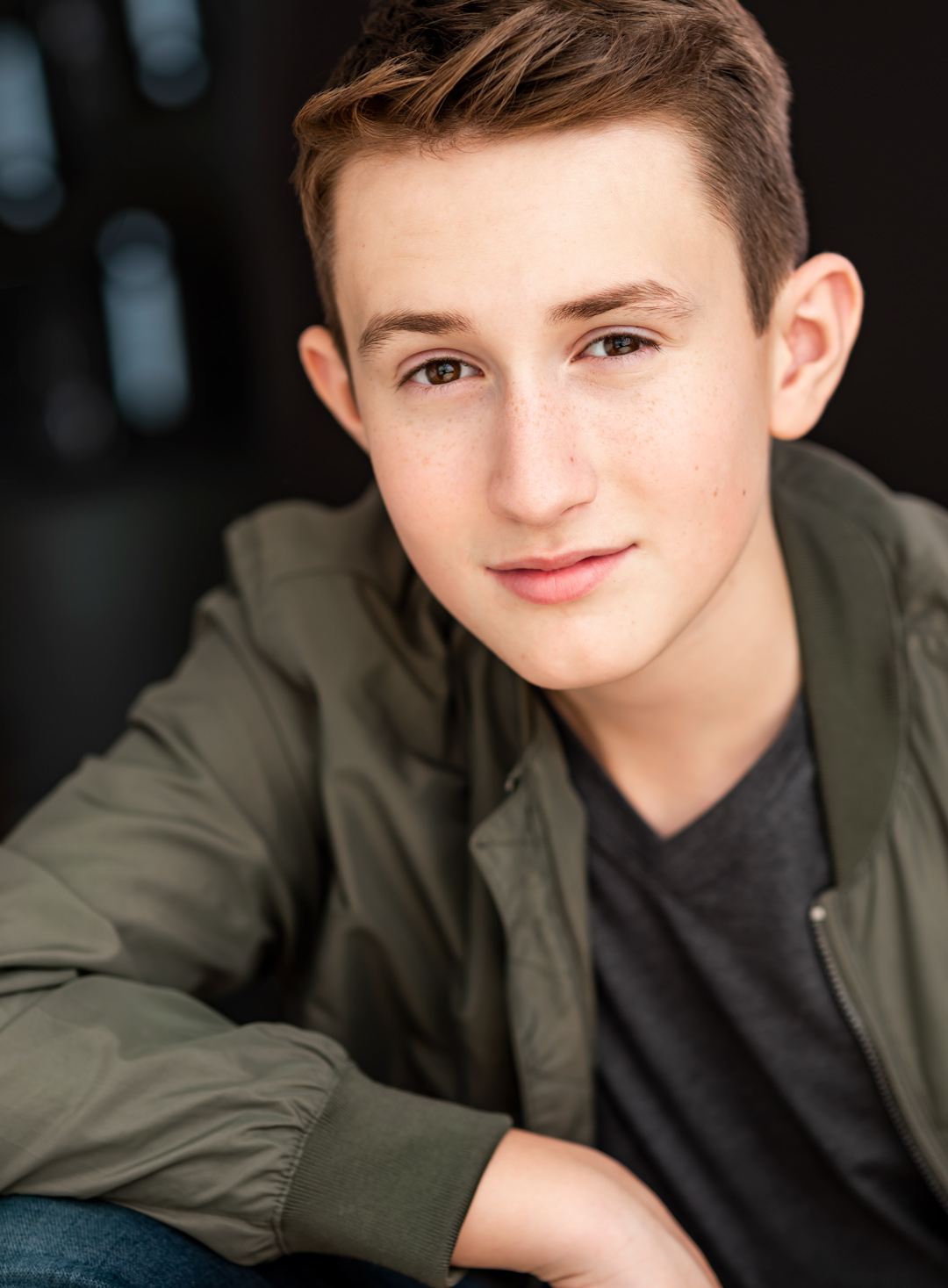 Parents of Actor Apollo Scott
Legends of Tomorrow
"My two kids recently had headshots and slate shots done with Candace. From our first contact, Candace exceeded my expectations. She helped us pick out the perfect outfits for each child and made sure we were fully prepared before the photo shoot. The day of, Candace made both my kids feel comfortable and ready to get the best shots possible. I was beyond thrilled with the end results. I would highly recommend Candace and will be using her again in the future."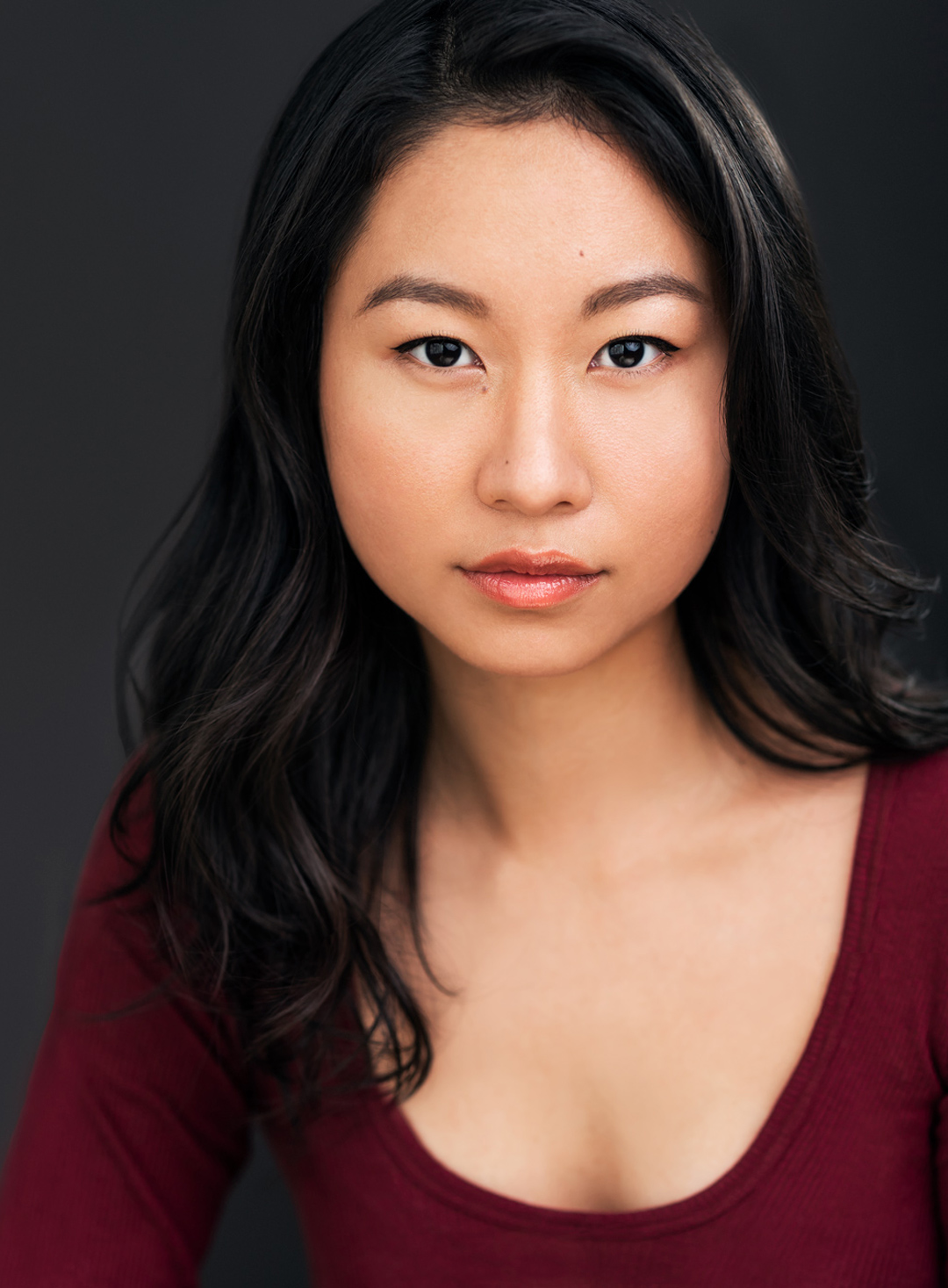 Actress Sunny Chen
Supergirl, A Million Little Things, Open Ethnicity, Killer Cheerleader
"Working with Candace was a delightful collaboration - she is an expert in headshot photography, lighting, an eye for detail that I really appreciate in a good photographer, colouring, and overall creative direction. She is so knowledgeable, and provided me with the advice I needed regarding my wardrobe, makeup, hair, and posing. Candace gave me the photos I asked for AND exceeded my expectations. I love how my skin-tone lights up in these photos, and how natural yet heroine-esque I look. These are my favourite headshots so far, and I highly recommend Candace. I know who to book if I ever need headshots again.
We also shot slate shots together, and I am so happy with the results. I can tell Candace really cared about me and my headshots, and that is the most important thing - she cares about her clients. It's easy for headshot photographers to treat clients like inexperienced customers, pumping out dull, generic headshots for a quick payout, and unfortunately I've experienced that before. But Candace treated me like an artist, a human being, and a friend!"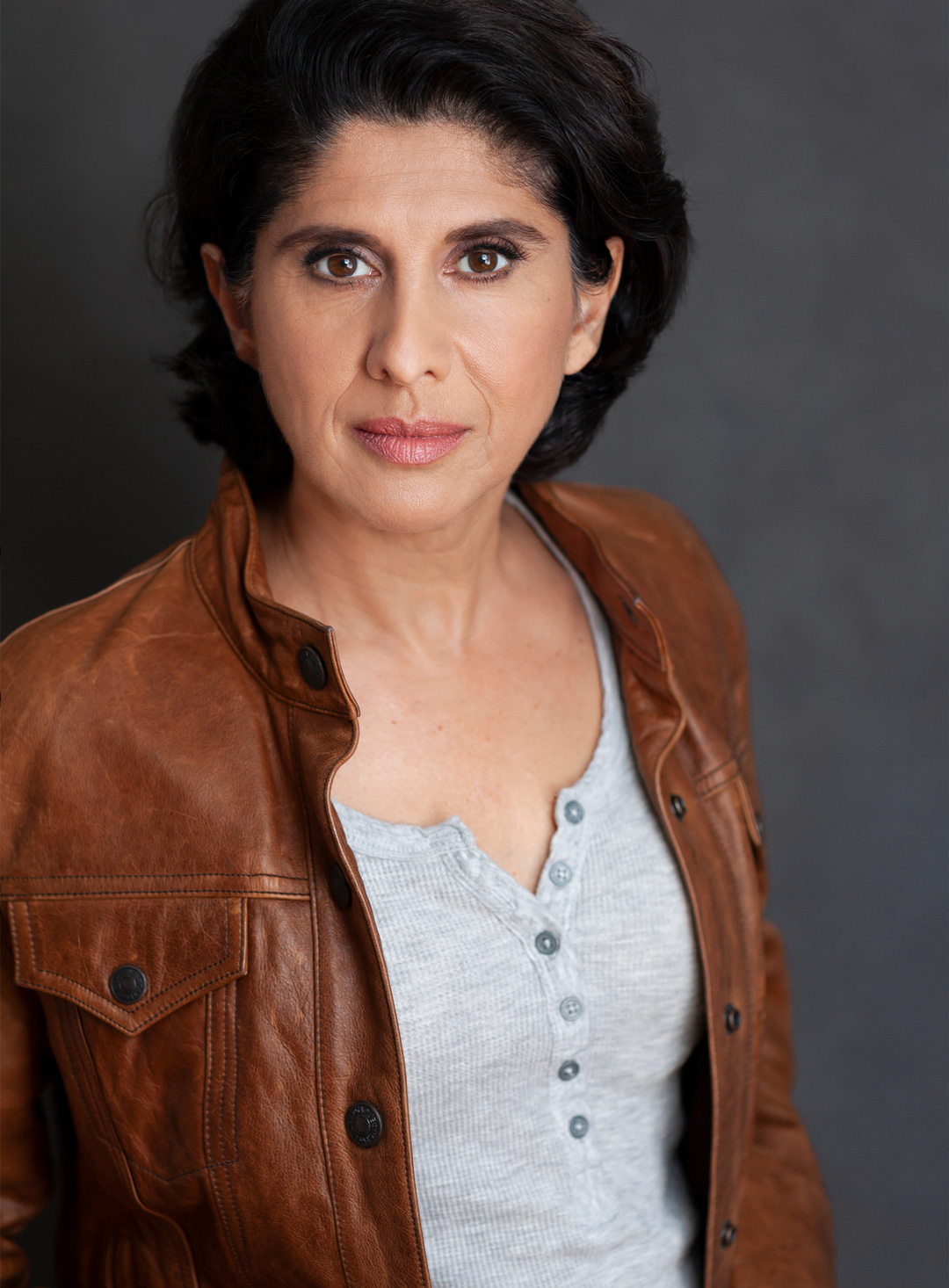 Actress Veena Sood
Riverdale, Downsizing, iZombie, Motive, Corner Gas, Charmed, 50/50, Away, The X Files, Salvation
"I loved your set-up at your studio, a nice chilled energy, and big thanks for the wardrobe help too. I've never really felt comfortable having my photo taken but you helped me feel relaxed."
Parents of Actors Bentley and Aubrianna Storteboom
"My son started acting 1 year ago, and I kept seeing Candace Woods Photography pop up for headshots. I asked around and people raved about her and work. So when it was time to update my children's headshots I contacted her. She answered my many questions promptly and made me feel comfortable to book their headshots with her.
I booked my 3 year old and 7 year old together, which I was nervous about because, we all know how things can sometimes go with a 3 year old. But she was so good with both of them and got some amazing headshots out of them. Now I can rave about her too. She is fantastic at what she does and works so well with kids of all ages. I definitely will go back next time."
Actress Ashley Alexander
Love of the Sidelines, The Art of Us, Signed Sealed Delivered, The Runner, Supernatural, Wild Roses
"I have shot with Candace several times now and there are many reasons why I keep coming back. Her space is very welcoming and you instantly feel at ease and ready to be photographed. Candace has a really great understanding of what is being shot in Vancouver's Film and TV industry, which means she can get very specific with the types of looks that need to be captured.
My agent was very pleased and I was super pumped to get them all up on the appropriate websites and start using them! I highly recommend Candace if you are looking for a comfortable space, with a comfortable photographer who can capture your essence in a natural way!"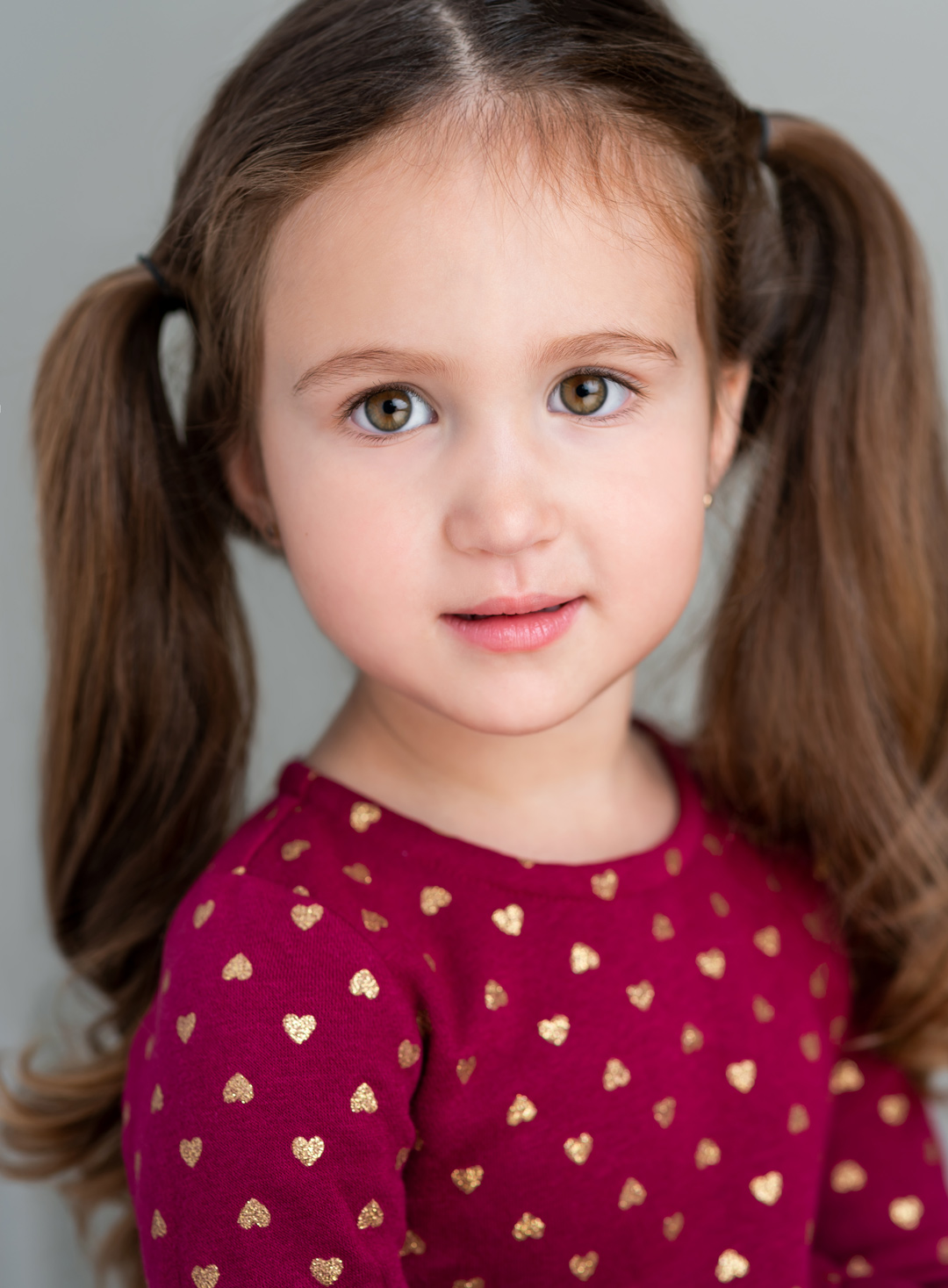 Parents of Actress Violet Bolognese
"Candace was a joy to work with. My children really took to her and she really knew how to pull out their little personalities into the shots. She always responded within a timely fashion and was quick to put any of this Mama's concerns to rest. Let's not forget the finished products! Stunning perfection! Myself and our agent were so happy with the outcome. Candace really knows the details that go into a headshot. I would highly recommend her to anyone who asks!"
Actor Adam Bergquist
When Calls the Heart, Man in the High Castle, The Flash, Hiccups, Eureka, Stargate Atlantis
My experience getting new headshots was wonderful! You were the perfect blend of professional and personable. Working with me at length to make sure I had the shots I needed with different looks and moods for my website and my portfolio. My agent and all my friends have been complimenting me on my new shots. I couldn't be happier with how they all turned out, thanks!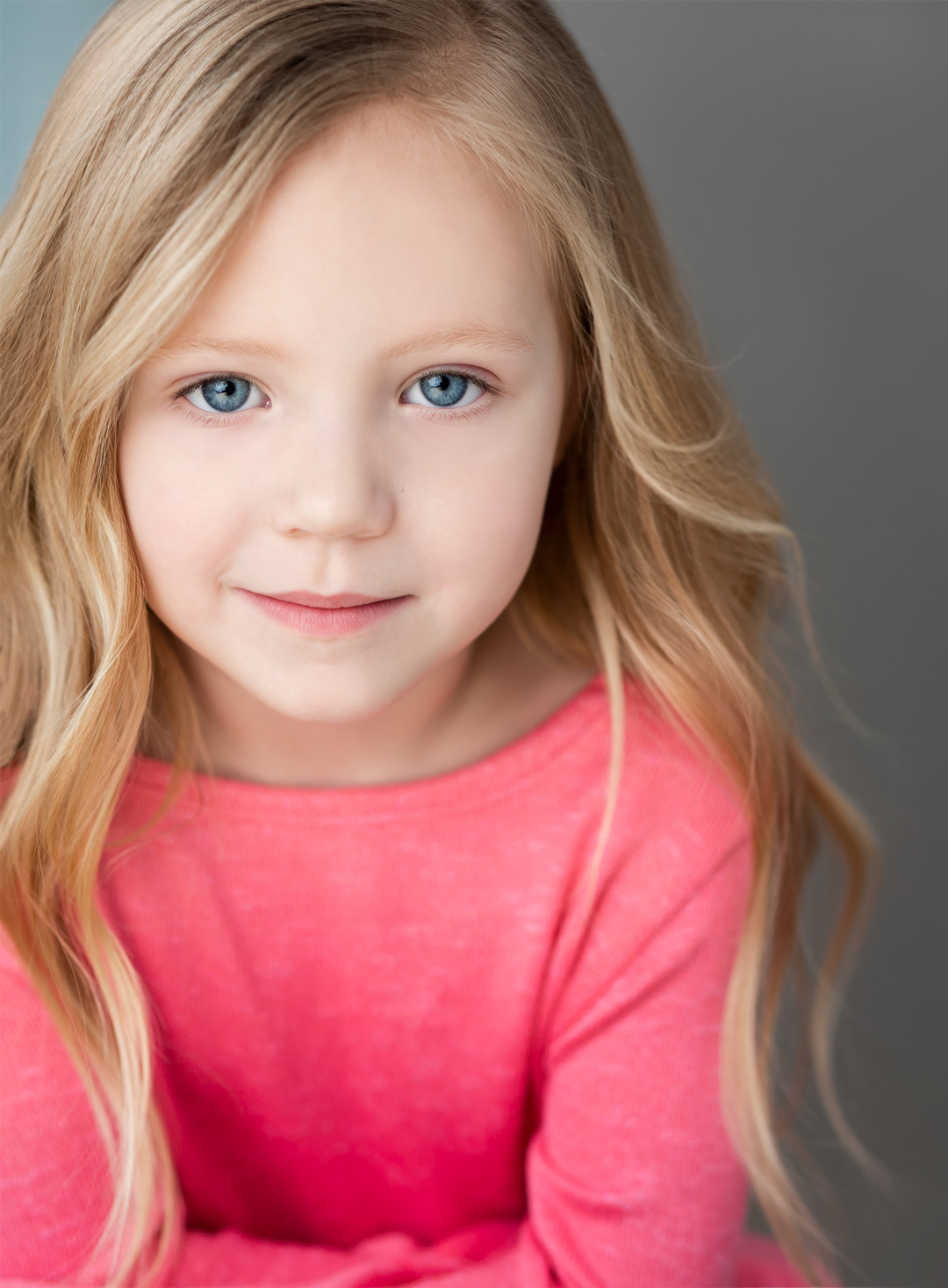 Parents of Actress Leia Bajic
"Candace was an absolute dream to work with. She did my four year old daughter's first professional headshots and she made us both feel so comfortable, was extremely patient with my daughter and made the session so fun and enjoyable that my daughter asked if she could take photos with Candace everyday! To top off the amazing day, the pictures turned out even better than we could have hoped. I highly recommend Candace, especially if you have kids!"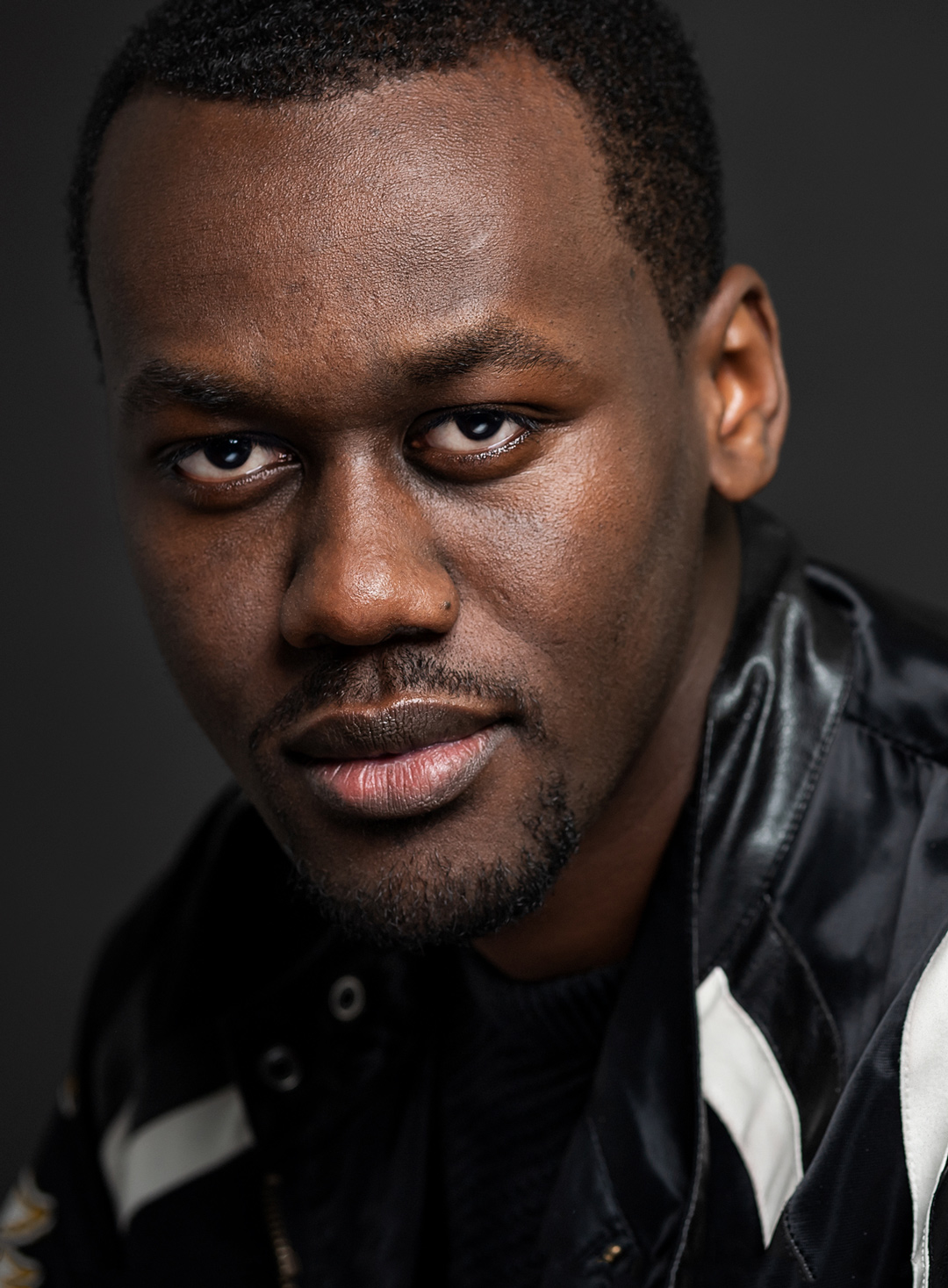 Actor Moses Wamukoya
From the moment I walked in Candace made me feel comfortable, cracked some jokes and really helped me settle in. She provided a great atmosphere in her studio, great directions, and acting advice she gave from her experience. I would recommend her to anyone looking for professional headshots, she is amazing!!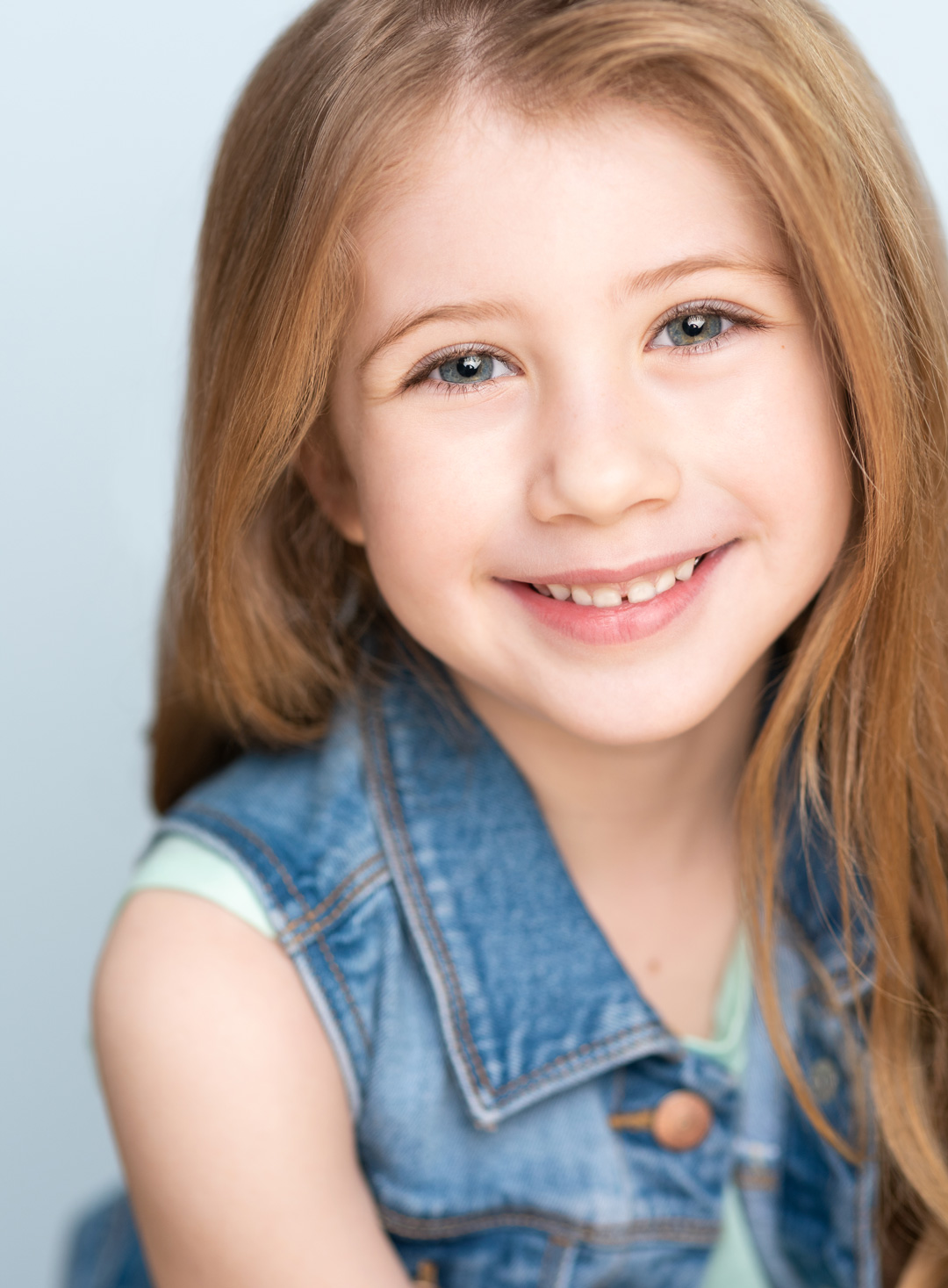 Parents of Actress Amber Taylor
Batwoman, The 100, Child's Play, Unspeakable
"We would like to express how impressed we are with you and your photos. We are in disbelief at how beautiful the photos are. We really appreciate the time you gave our daughter Amber and the work you put into her photo shoot. We know it's not easy to work with young kids. You have an amazing personality and I think you should definitely continue to work with young actors. We highly recommend you!"
Actress Maya Laura
"I loved every second of that incredible session. As soon as I arrived, the welcome was warm. Creative energy followed me from the beginning to the end. Candace knew how to accompany me and put me in confidence at every moment. The results are beyond my expectations!"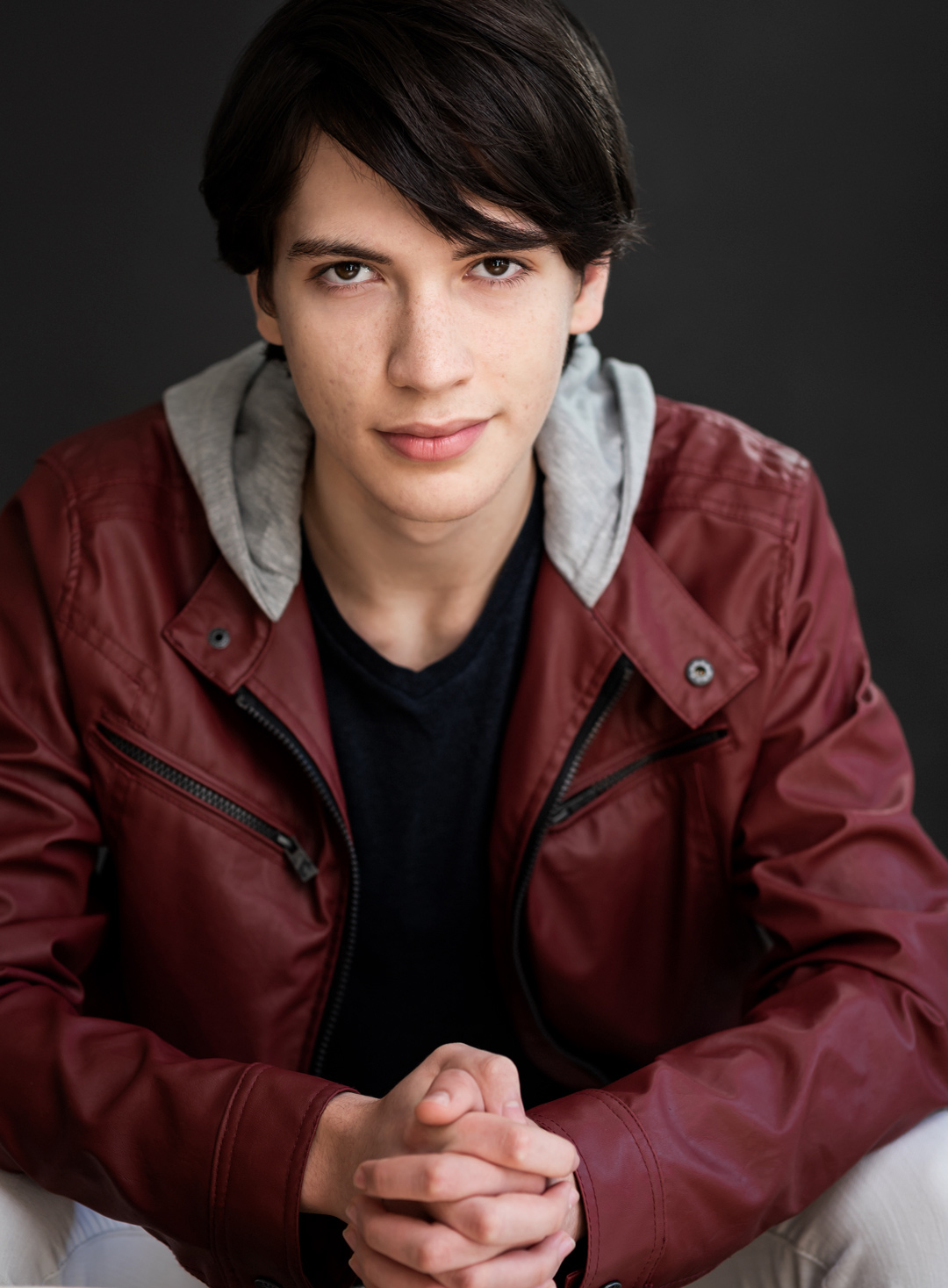 Parents of Actor Aiden Cumming-Teicher
"We brought our son to get his headshots done by Candace — what an incredible experience! She was warm, professional and incredibly creative; made for a relaxing shoot with incredible photos to reflect it. Aiden left the shoot telling us how much fun he had during the session and we were really pleased with the variety of looks/ poses/ expressions in the gallery afterwards. It makes it really hard to choose our favourites, because they were all fabulous."
Parents of Actress Kate Whiddington
The Broadway Musical Waitress, BH90210
"Candace was so great working with my four year old daughter. I was hesitant to book professional photos for her since she's so young, but I'm glad I did. She is a natural with kids and kept my four year old's attention for almost an hour and half! The final photos turned out great and we will definitely come back."